Established in March 1964, Green Valley is an unincorporated, adult retirement community. It is located approximately 25 miles south of Tucson, along I-19. Green Valley is approximately 8 miles long and 2 miles wide located in the fertile Santa Cruz River Valley at an elevation of 2,900 ft. The beautiful majestic views of the Santa Rita Mountains and lush green of the pecan groves makes this a truly "green" valley.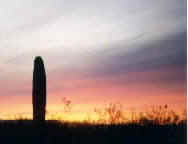 Green Valley has a population over 20,000 but swells to over 30,000 during the winter season (January through April). The community is largely populated with people over 55 years of age with "pocket" areas that are for families and are non-age restricted. The every-growing city of Sahuarita that borders Green Valley to the north is a family community.
Green Valley is a wonderful place to just sit and relax and enjoy the sunshine. But if you are seeking an active lifestyle, we have golf courses, shopping plazas, clubs, Performing Arts Center attractions, volunteer organizations and many recreation facilities with enrichment classes, pools, tennis courts and fitness centers to keep you as busy as you wish.
Close by, Madera Canyon in the Santa Rita Mountains has many scenic hiking trails. Hike to the 9,453 foot summit of Mt. Wrightson for spectacular views. This canyon is also home to over 230 species of birds.
For the golf enthusiast, Green Valley offers numerous golf courses - ranging from a 9-hole executive course to challenging, tournament-quality layouts. There are over two dozen other courses within a half-hour to an hour drive.
This area is rich in history and art. A short drive takes you to many historical sites and missions that surround this area. Tubac, to the south of Green Valley, is home to many art galleries and specialty shops.

Airport
Tucson International Airport is located approximately 23 miles north in Tucson. If there is a need, contact one of the many shuttle services to transport you to and from Green Valley.

Government Services
Local: County Board of Supervisors Office, includes a library, justice court and other governmental services, all conveniently located at 601 N. La Canada Drive.
Green Valley Community Coordinating Council, Inc. at 101-14B S. La Canada Drive: A cooperative governing board of the local homeowners associations that govern Green Valley.
Police: Pima County Sheriff's Department Substation, manned by deputies and the Sheriff's Auxiliary Volunteers (SAV).
Fire: Green Valley Fire District provides Fire and EMS services. Three station locations respond to approximately 7,000 calls a year. All district vehicles are "advanced life support" equipped.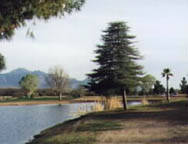 Housing and Rentals
In the area: Two full-service apartment rental complexes, one mobile home community, two RV Parks.
Rentals: $350 and up for an unfurnished unit on an annual basis. $1250 and up for a furnished unit on a peak (winter) seasonal basis.

Weather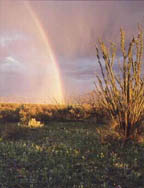 Low humidity is the rule most of the year. Nighttime winter temperatures in the 30's are not uncommon, but days are generally in the 60's or 70's. Summer nights are usually breezy with 70's being the norm...days going into the high 90's and 100+ are not uncommon. Lots of BLUE SKY and CLEAN AIR.


Community Facilities
Lodging: Quality Inn, Comfort Inn, Holiday Inn Express, Inn at San Ignacio, Wyndam Resort
Library: Pima County Library - 601 N. La Canada Dr.
Clubs: More than 200 clubs and organizations are represented in Green Valley, including every major service club. Most groups hold regular meetings at local centers or restaurants. A Club and Organization Directory can be obtained from the Chamber of Commerce.
Meeting Facilities: Existing within the community are an abundance of meeting facilities designed to handle a wide variety of needs from the smallest of informal gatherings, to full-scale stage productions requiring sound and lighting systems. The largest facility has seating for 640 people.

Educational Facilities
There are two school districts with two elementary schools, two junior high schools, and one high school.
Continuing Education: college degree courses are offered at local off-campus facilities by The University of Arizona and Pima Community Colleges.
Green Valley Recreation, Inc. offers regular arts, crafts, self-help and recreational classes.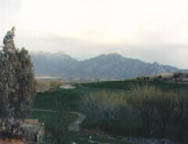 Recreational Facilities
Bowling: One modern center with twenty four lanes and automatic scoring machines
Golf: There are eight local courses ranging from traditional wide layouts to tournament quality designs - 6 courses open to the public - 2 private courses.
Swimming: More than twenty five pool facilities are located throughout the community with varying degrees of restrictions and membership requirements.
Tennis: The tennis courts in Green Valley range from small neighborhood cement courts to specially designed facilities at centers run by GreenValley Recreation, Inc.
Raquetball: 2 racquetball courts in the Las Campanas Recreation Center
Other Sports: Besides the traditional sports, there are also facilities for shuffleboard, table tennis, and other less strenuous recreational activities.
Green Valley Recreation,Inc.: Green Valley Recreation (GVR) is a non-profit membership organization that provides community-wide sports, recreation and leisure activities through seven major complexes and six neighborhood centers. There is one Membership Service Center. Membership is available based on the deed restriction of each residential property.

Medical Facilities
Green Valley houses nursing homes, assisted living complexes, medical clinics, dental offices and ambulance services. Numerous medical specialists from Tucson do have scheduled hours in Green Valley.

Retail Services
The Green Valley area has over three hundred fifty businesses and services including major supermarkets, two major drugstores (Walgreen's and CVS), discount department stores, apparel stores, restaurants and other specialty stores.

Churches
Green Valley offers over twenty one churches and places of worship.

Sales Tax
State sales tax is 5.6% except for real estate, prescriptions and groceries for home consumption. Additional .5% imposed in Pima County (includes Green Valley - 6.1% sales tax) and 2% in Sahuarita (8.1% sales tax) on goods taxed by the state.

Time Zone
The State of Arizona is located in the Mountain Time Zone (MST). Arizona is one of only two states that does not make an adjustment for Daylight Savings time. During the months of April through October, Arizona time mirrors Pacific Daylight Time.

Cultural Activities
Many cultural activities in the community are planned through the Green Valley Arts Council.
Green Valley also hosts the Green Valley Performing Arts and Learning Center (Pima Community College) - 1250 W. Continental Road. Check their website for a calendar of events.

Further Information
While you are visiting, stop in at the Green Valley-Sahuarita Chamber of Commerce located at 275 W. Continental Road, Ste. 123. Here you can gather much information on what to see and do in Green Valley and the surrounding areas or visit the Green Valley-Sahuarita Chamber of Commerce website www.greenvalleychamber.com or call toll free 1-800-858-5872.